Kansai University Japanese Language and Culture Program Preparatory Course (Bekka)
Professor
Director, Center for International Education
Eiichi Yamamoto
Kansai University (KU) is a comprehensive private university with an illustrious 135-year history. With the long-established history and tradition in education, Kansai University Japanese Language and Culture Program Preparatory Course (Bekka) is unique to KU. The course utilizes the most pedagogically reliable ICT (Information and Communication Technology) to promote proficiency not only in Japanese as a second language, but also in academic skills, media literacy and other areas that are essential in higher education. Students in this course are treated as students of the university, and have full use of KU facilities on the main campus such as the main library and computer labs. Bekka students are also able to audit or register some regular classes and participate in university club activities.
The course is housed in a specially built center called the Kansai University Minami-Senri International Plaza. The Plaza boasts well-equipped facilities and equipment for the Bekka and houses a 165-room dormitory. At the Plaza, Bekka students live and study with international students and KU students who are resident assistants and also have opportunities to interact with local Minami-Senri citizens. The Plaza's features and location were designed to encourage multicultural exchange where all people can learn together.
During the last 9 years since its establishment, our students proceeded to the next stage of education at Kansai University and other universities. Furthermore, many of undergraduate programs and graduate programs are offering entrance examinations for candidates recommended by Bekka, giving the students more chances to advance their academic career paths.
We invite you to study at the Plaza, learn the Japanese language and culture, and gain the experience needed to continue at colleges and universities at undergraduate and graduate levels. The Bekka will help nurture your capacity as a global citizen.
The course instructors, staff and I very much look forward to welcoming you to our campus and new facility.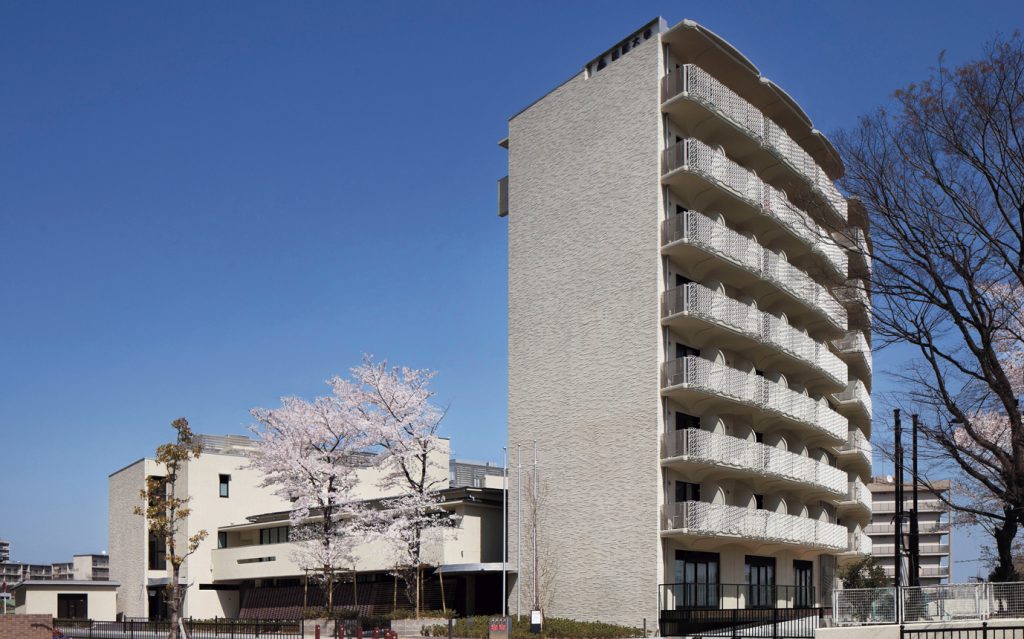 Kansai University Japanese Language and Culture Program Preparatory Course (Bekka)
Address

1-2-20 Satake-dai, Suita-shi, Osaka, 565-0855
Total number of students

130 (April + September Admission, 130 from overseas) for 2022 Admission
Opening

2012
Official Site