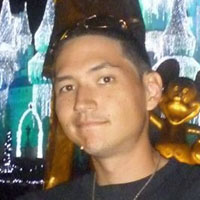 Lakeland University Japan Campus
Student
Liberal Arts
Alexander Dudek
Lakeland University Japan Campus and Home Campus have given me a chance of redemption in education and academia. Although I never was academically involved during my high school years, I realized how much a college education was important not just in society, but also in pursuing one's goals. LUJ has provided me with the right educational atmosphere and it also gave me confidence, as the first two years have given me time to consider various majors and study opportunities.
The cultural diversity of campus life is very intriguing because there are many students here from all around the globe, learning and working together as a unit. In my opinion, a multicultural campus is essential because the world is becoming more international and people need to look beyond the borders of their home countries to try to work together towards obtaining global harmony.
LUJ is the ultimate educational experience! The teachers and faculty constantly encourage students to strive for perfection and genuinely support us in every way possible. All of the students I have interacted with are extremely friendly and open-minded about internationalism. Every class has a limited number of students, ranging from eight to fifteen students per class, making the professor/student barrier almost invisible. This gives the professors more time to pay attention to each student's educational needs.
All in all, my decision to enroll at LUJ was the best academic choice and I recommend LUJ to anyone who has aspirations to study abroad or who just wants to pursue their education in a welcoming and challenging environment.