international schools special old

Aoba-Japan
International School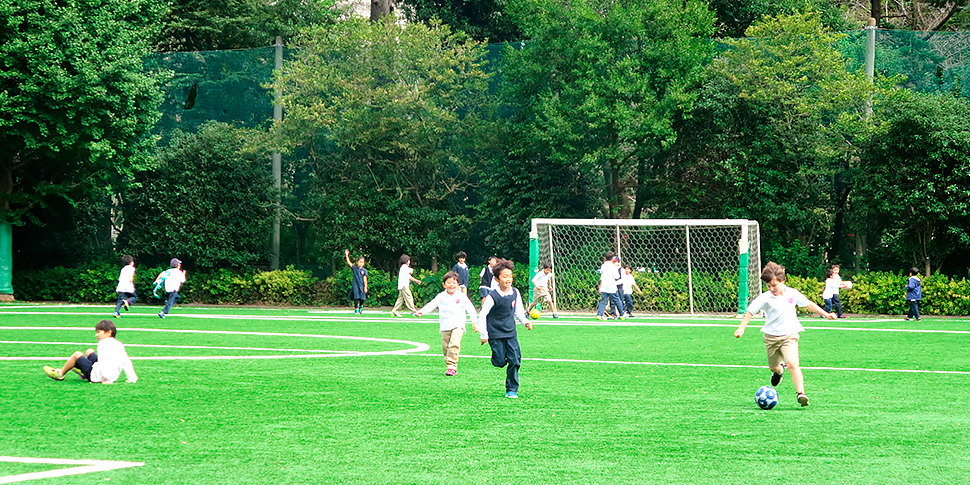 Interview
Leading Positive Change
What is the educational motto of your school?

A spirit of community shapes the A-JIS experience. We are dedicated to developing global-minded, compassionate, collaborative students inspired to learn, take risks, and lead change in the world.We will continue to be a leading international school by providing students with a rigorous international education in a safe and supportive environment. We will ensure learners' needs are supported, their perspectives sought and respected, and their unique qualities valued and nurtured. Through a continued emphasis on educational excellence and innovation, each individual student will be provided with relevant resources and opportunities that will enable them to secure the best of what the future holds for them. Our educational core values and universal attributes are that we aim to develop Global leaders, Entrepreneurs and Innovators, Effective Communicators, Wise Risk Takers, Effective Problem Solvers.
What is the profile (the number of enrollment, nationality, etc.) of the student body of your school?

We have more than 500 students from with 46 different nationalities. Our students from Kindergarten to Grade 12 experience learning to develop empathetic and compassionate global leaders for the future. As an International Baccalaureate World School, we successfully deliver the Primary, Middle and Diploma programmes in the cultural context of Japan.
What university (or high school) do students typically attend to after your school?

A list of colleges and universities to which A-JIS alumni have been accepted (over the past few years):
< Japan Based Colleges >
・ Doshisha University
・ Sophia University
・ Temple University in Japan Campus
・ Meiji Gakuin University
・ Waseda University
・ Tokyo International University
・ Kyoto School of Culinary Art
・ International Christian University
< Overseas Colleges >
・ University for the Creative Arts, Farnham, Surrey (UK)
・ University of Adelaide (AUS)
・ Otis College of Art and Design (US)
・ Hawaii University, Manoa (US)
・ Saint Leo University, FL (US)
・ University of Northern Colorado (US)
・ California College of the Arts (US)
・ The Peoples' Friendship University of Russia (RUS)
・ University of Arizona
・ Saint Andrew's University (Scotland)
・ Imperial College London
・ Australian National University
・ Syracuse University

A list of colleges and universities to which A-JIS students (2018-2019) have been accepted:
・ Visual College of Art and Design, Vancouver (CAN)
・ Temple University Japan
・ University of California, Santa Cruz (US)
・ Souther University of Science and Technology (CN)
・ Okayama University
・ Waseda University
・ Carnegie Mellon University (US)
*The school is authorized to deliver a high school diploma on the authority of the Council of International Schools (CIS) and the New England Association of Schools and Colleges (NEASC).
School data
Meguro-Campus (Kindergarten only)
2-11-5 Aobadai, Meguro-ku, Tokyo 153-0042

Hikarigaoka-Campus (Age 3 - 18 years old)
7-5-1 Hikarigaoka, Nerima-ku, Tokyo 179-0072

Meguro-Campus
03-5428-4488
Hikarigaoka-Campus
03-4578-8832
Meguro-Campus
03-5456-1800
Hikarigaoka-Campus
03-5997-0091
IB supported inquiry based learning enables A-JIS todevelop global citizens (K-12) who lead positive changethrough their ability as effective problem solvers. We offerlanguage and learning support, after school programs, androbust facilities ensuring a path for all students to succeed.