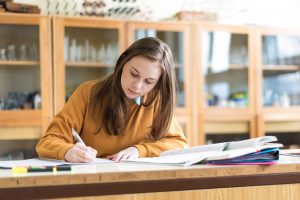 There's no one-size-fits-all when it comes to Japanese language schools — just as there's no-one size-fits-all student.
Students should determine what they want to focus on in their Japanese learning: reading, writing or speaking. For example, some schools don't offer many opportunities to speak Japanese. Instead, they mainly focus on bookwork and repetitive exercises.
Japanese language schools dedicated to helping students prepare for university entrance exams are one such example. Another is language cram schools that have large class sizes of around 30 to 40 students, all hastily preparing for the Japanese Language Proficiency Test (JLPT).
These types of schools are probably unsuitable for English speakers or expats in Tokyo looking for Japanese language lessons with friendly instruction and a focus on speaking proficiently. Smaller schools — such as Coto Japanese Academy — are typically better geared toward such needs.
Small class sizes, friendly instructors, a more personalized atmosphere and a comfortable learning environment where students can focus on their studies — Coto Japanese Academy ticks all these boxes.
With flexible scheduling, an individually tailored approach and understanding teachers, the school prides itself as being the most highly-rated school on Google, as well as a reputation for being highly suited to working professionals in Tokyo.
Coto Japanese Academy holds a student-centered mission, perfect for those looking to study at their own pace. The school wants to equip students with the Japanese they need for everyday life in Japan.
Prospective students can tour the school, meet staff and discuss their learning goals prior to enrolling. Coto Japanese Academy offers a free level check as part of this process.
---
<Contact Information>
Coto Japanese Academy
Address: 1F/3F Iidabashi Building, 4-9-4 Iidabashi, Chiyoda-ku, Tokyo 102-0072
TEL:     03-6261-4515
E-mail:  info@cotoacademy.com
Website: https://cotoacademy.com